A Roadmap to Survey Survival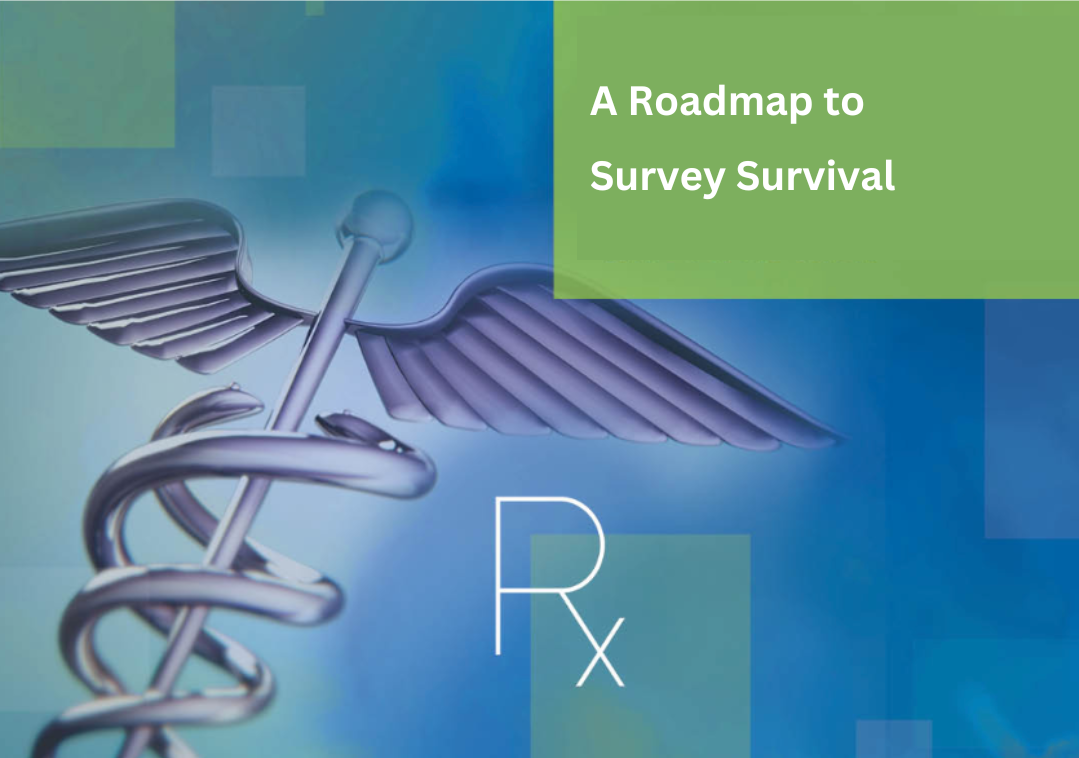 In the past few years, nursing homes have navigated turbulent waters caused by COVID-19. Lockdowns, staffing shortages, vaccination compliance, and supply issues dramatically impacted care communities, residents, and families. While operations and service delivery were challenging, everyone tried to adapt to the situation. The Illinois Department of Public Health (IDPH) noted a marked reduction in Infection Control and other F-tag citations from 2019–2021. During that time, everyone was hypervigilant in enforcing prevention protocols, including quarantine; masks, gowns, and glove; hand hygiene; and intense attention to facility cleanliness and decontamination efforts. Today, operations have stabilized and both annual and compliance surveys are back on schedule.
A recent webinar hosted by Forum Extended Care Services, "Where We Stand Now—Recap of Regulations and Surveys After COVID," focuses on the issues and allegations that besieged care communities during the pandemic. The presenter, Sheila Baker, JD, MBA, RN, Bureau Chief of the Long-Term Care Office of Healthcare Regulations at the Illinois Department of Public Health, provides a wealth of information on the importance of federal and state regulatory adherence, how LTC facilities can be more aware of their importance, and how to best prepare policies and procedures to lower deficiency citations. 
The more common allegations against Administration and Personnel departments range from incomplete background checks and hiring unlicensed staff to failing to report serious injury or following abuse procedures and policies. Care-related allegations tend to focus on issues such as improper continence care, failure to prevent pressure ulcers, and not notifying the physician of a change in a patient's condition.
Another area of regulatory concern that triggers surveyors' attention: accidental hazards and supervision. Are beds too close to radiant heaters? Are cleaning supplies and chemicals kept out of reach of residents with dementia? And, of course, toileting and the use of two-person mechanical lifts should be supervised to prevent falls.
Are you survey ready? One of the best ways to be prepared is to appoint a leader well-versed in CMS regulations, SOM, CFR, and Administrative Rules. If there is not a binder or a folder of past surveys and deficiencies, create one. This becomes a handy tool for future survey preparation. Review it quarterly. It should include all annual and complaint-driven surveys along with your plans of correction (POCs). Next ensure that all deficiencies have been addressed according to prior POCs. In addition:
Address all major areas covered in the annual survey.

Review facility policies to ensure that they are current and revise them, if necessary.

Educate team members and review what to expect during the survey process.

Conduct a mock survey 2-3 months prior to the actual survey to practice awareness and reduce staff apprehension.

Prepare any questions in advance of the survey team's arrival.
Knowing what to expect and being prepared is essential for a smooth process. If any documentation is requested, such as medical records or incident reports, have these documents handy. Surveyors are busy and want information as quickly as possible.
Once the survey is completed, surveyors return to their offices, and go over their observations, interview notes, and medical review. A statement of deficiencies is prepared and submitted to supervisors. This internal process continues until the facility's deficiency remediations are satisfactory and/or penalties are levied. The most severe of these can result in the loss of Medicare/Medicaid certification. 
The landscape is expected to change in 2023 as national and state agenda items include more transparency, technical assistance, staffing, workplace sustainability, and more.
For in-depth information on this important topic, access Forum's August webinar, "Where We Stand Now—Recap of Regulations and Surveys After COVID," here.