Unnecessary Antipsychotic Use in Assisted Living Fails to Decrease, Despite Federal Program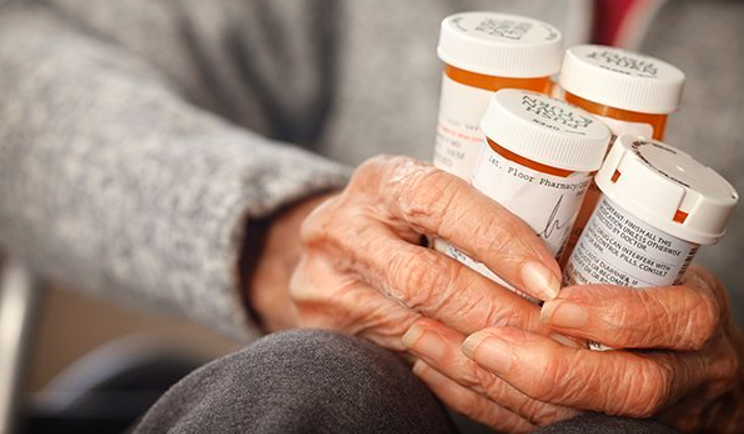 Large variance among states shows need for more training and oversight
A federal initiative to reduce unnecessary antipsychotic medication prescribing in long-term care communities failed to reduce prescriptions in assisted living residents with dementia, a new study of pre-pandemic data has found. The results are in sharp contrast to successes at long-stay nursing homes, investigators say. 
The National Partnership to Improve Dementia Care in Nursing Homes, started in 2012, led to a 30% decrease in antipsychotic prescriptions among long-stay nursing home residents with Alzheimer's disease and related dementias, the Centers for Medicare & Medicaid Services reported. But overall, assisted living communities did not show the same results, according to the Journal of the American Geriatrics Society.
The federal partnership program had no apparent effect on antipsychotic and other psychotropic drug prescribing for assisted living residents. What's more, there was a "slight increase" in mood stabilizer and/or anticonvulsant medication prescribing in this population, mainly gabapentin, the researchers reported. 
Although assisted living residents may be cared for by the same prescribers as their nursing home peers, differences in federal and state oversight may have played a big role in the relative success of the national partnership program in these two settings, the current study's investigators concluded.
 "There is wide variation in state-level regulation of antipsychotic use for behavioral disturbances in ADRD in AL facilities, from little regulation to regulation on par with nursing home standards," study lead Julie P. W. Bynum, MD, MPH, wrote.
Another study, published in the Journal of Post Acute and Long-Term Care Medicine, confirmed significant variations in psychoactive medication usage among states, with a low of 7.8% for Hawaii to a high of 20.5% for Wyoming. Most states had an average rate between 10% and 15%.
The authors raised resident safety concerns, calling for further study into relationships between state laws governing dementia care and appropriate medication prescribing for assisted living residents with dementia.
Both studies call for more coordination between stakeholders, including pharmacists, prescribers, patients, and families. More training and oversight were also encouraged.