Forum Extended Care Services Averages 99% Customer Satisfaction Rates for 2017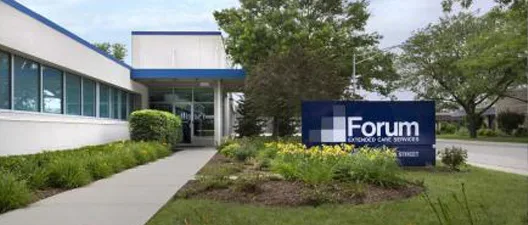 Forum Extended Care Services, the largest independent long-term care (LTC) pharmacy in Illinois, announced that the company has completed an analysis of its 2017 Customer Satisfaction Survey, with outstanding results.
Forum encourages open and honest feedback in their continual efforts to maintain the highest level of customer service, and their 2017 results show it. Forum's scores exceeded 95% satisfaction rates in 12 of 20 parameters, including dispensing accuracy, billing accuracy, access to staff, handling of admission orders, and timeliness of deliveries. An additional 5 parameters reached a remarkable 100%, including quality of consulting, delivery staff, and answering of phone calls.
"We take feedback seriously and always seek to achieve the highest level of satisfaction with our customers to help them achieve their goals in providing unparalleled patient care," says Brian Kramer, RPh, MBA, President & CIO of Forum. "Given the outstanding customer response and high degree of satisfaction, we are extremely gratified that our commitment to our customers—and residents—is recognized with this survey."