Forum Administers More Than 1,500 COVID-19 Vaccines to Long-Term, Residential, and Home Care Residents and Staff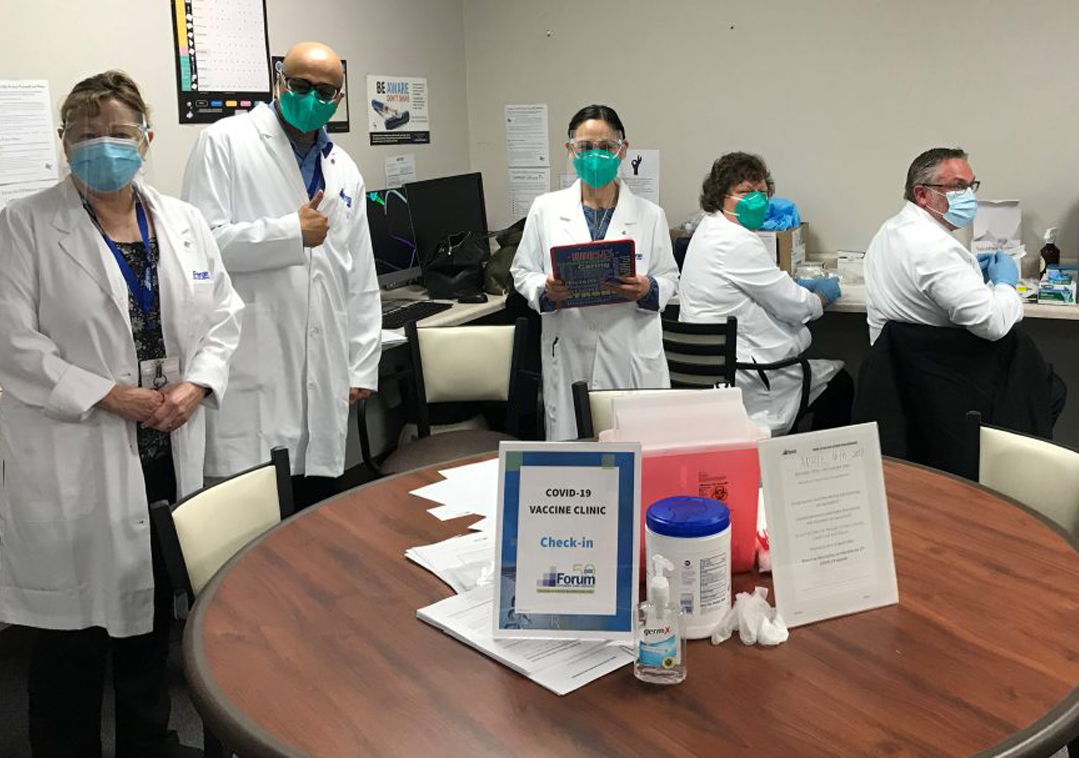 In a little over two months, Forum Extended Care Services' clinical team has vaccinated an astounding 1,500 people against COVID-19, holding more than 90 clinics for residents who receive services from long-term, residential, and home care, as well as their staff. The State of Illinois selected Forum as one of the first long-term care pharmacies to take over vaccinations after the federal Pharmacy Partnership for Long-Term Care, which was restricted to two national-chain pharmacies, came to an end.
Initially Forum offered vaccine clinics to customers as part of its immunization program. Recognizing that convenience and ease of access were critical to building vaccination momentum, Forum expanded its COVID-19 vaccination service to other communities in need as well.
"There is always a shining example of how teams rally when faced with a challenge and that's exactly how Forum's staff tackled planning and executing COVID-19 vaccination clinics," said Brian Kramer, BS, MBA, RPh, President and CIO of Forum. "Our pharmacists and nurses are accustomed to routine immunization clinics, but the COVID-19 vaccine had so many facets that new protocols and procedures had to be created for the safety of residents, families, and staff."
While Forum has the robust resources needed to administer and manage vaccination clinics, the unprecedented scope of the COVID-19 project necessitated a more extensive model to ensure all safety and medication management protocols exceeded requirements. Utilizing its Lean Six Sigma methodology, Forum refined the process based on the expertise of not only its pharmacists and nurses, who would administer the vaccines, but from all key disciplines, including dispensing operations, purchasing, and even finance.
Through Lean Six Sigma, Forum has outlined an approach for its customers to ensure that first and second dose vaccines are available for new residents and employees as they onboard with a community. Moving forward it will also be important to ensure continuity of services if boosters are necessary.