New COVID Risk Simulation Tool: Not a Crystal Ball, But Close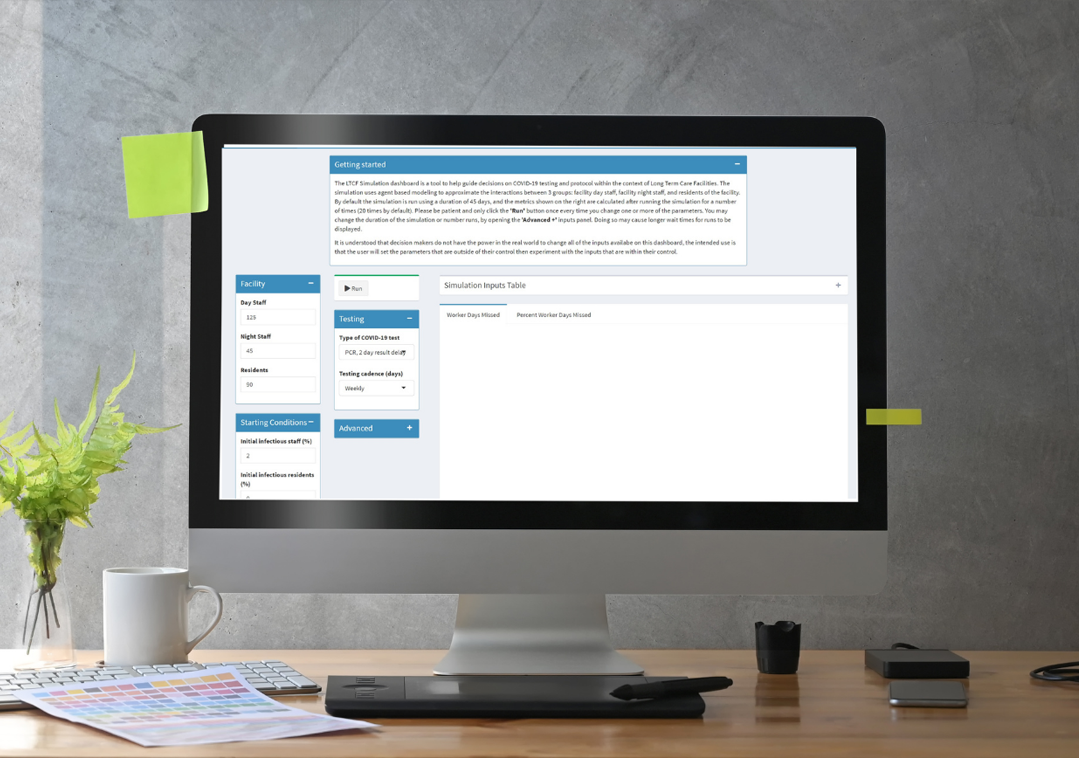 A new online simulation tool helps long-term care providers compute their risk for COVID-19 infections. By plugging in a proposed testing schedule and other facility information in the LTCF Simulation dashboard, users can receive information to help make informed decisions. The new tool also considers factors such as potential new variants of the virus, community prevalence, and masking and visitation rules.
Developed by researchers at Colorado State University, the LTCF Simulation dashboard is designed as a decision support tool. By inputting different staff numbers, various shifts for workers, resident and employee vaccination data, and staff–resident interactions, users can create various testing scenarios and see the virtual outcomes. This enables them to see how parameters outside of their control may impact those that are within their control.
The tool enables administrators and other facility leaders to be more proactive and make choices that are potentially most cost-effective or have the best possible impact on residents and staff.
Developers created the tool using data from their pandemic research designed to help long-term care facilities test for asymptomatic workers.
To access the LTCF Simulation tool, click here.