COVID-19 Rates in Nursing Homes Linked to Rising Community Rates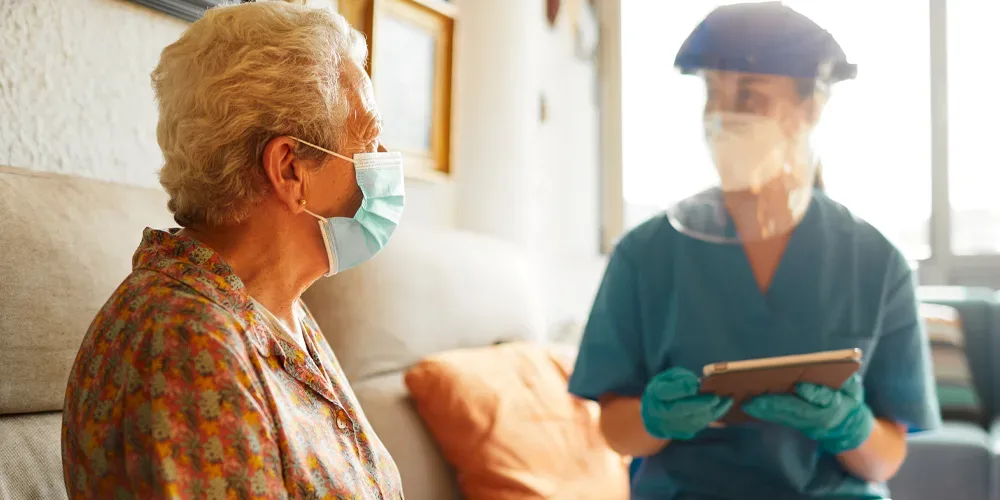 While COVID-19 rates continue to spike, nursing homes face a third wave of infection that directly corresponds to the growing number of infections in the general population, according to an October 19 analysis by the American Health Care Association (AHCA).
The steady decrease in COVID-19 deaths in nursing homes may now rise, as broader community rates continue to increase. Studies have shown that the main factor contributing to the transmission of COVID-19 in nursing home residents is the prevalence in the surrounding community.
Data collected by the Centers for Medicare & Medicaid Services shows that cases in senior care facilities dropped significantly in August, following an all-time high in July of over 10,000 cases. However, by late September, an uptick resulted in nursing homes seeing infection rates at nearly the same level as late May.
These numbers are supported by studies that have shown that the top contributing factor in the transmission of COVID-19 to residents is the level of incidence in the surrounding community. "No care facility, no matter how excellent, can keep COVID-19 away if it's widespread in the areas where staff members live and work," long-term care policy expert David Grabowski, PhD, of Harvard Medical School, told the Washington Post.
AHCA and other industry advocates, including Forum Extended Care Services, continue to urge Congress to invest more in the Department of Health and Human Services' Provider Relief Fund, especially with the impending challenge of managing COVID-19 and the flu season. Without adequate funding, the United States will continue seeing increases in cases and deaths, similar to the early onset of the pandemic.