COVID-19 Inspection, Whistleblower Program Focuses on Long-Term Care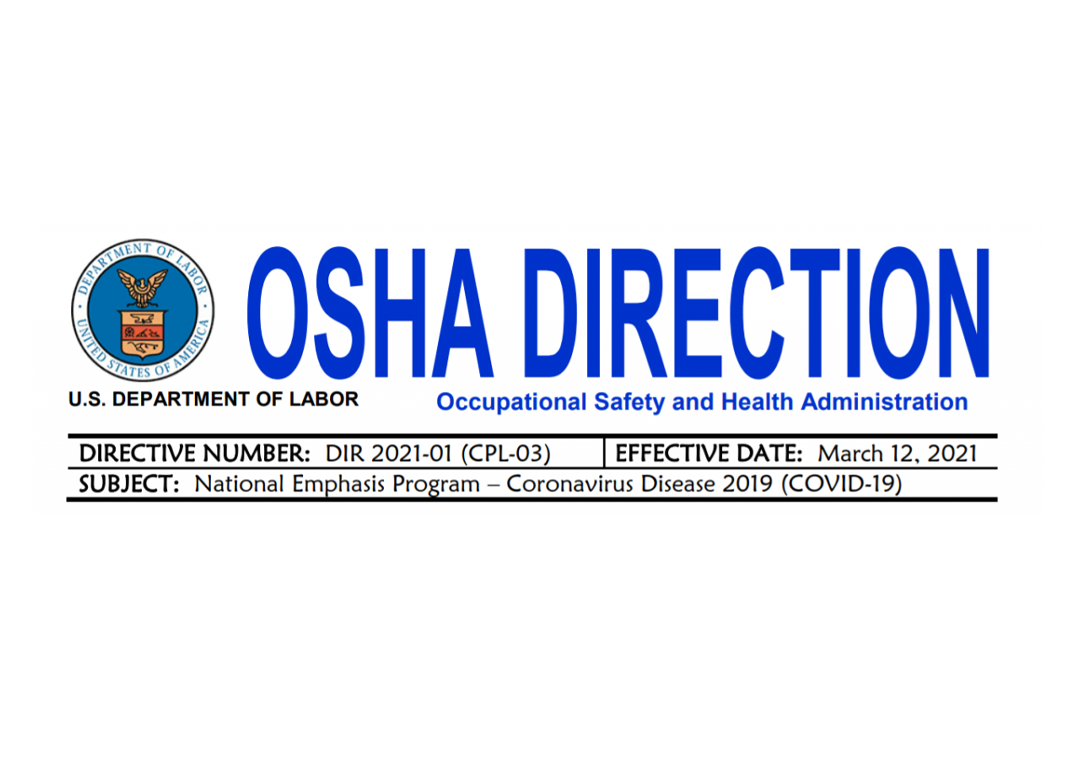 A new Occupational Safety and Health Administration (OSHA) program focused on companies that "put the largest number of workers at serious risk of contracting the coronavirus" is targeting healthcare settings including skilled nursing, assisted living, and continuing care retirement communities.
Called the National Emphasis Program (NEP), the initiative went into effect earlier this month and will last for up to 12 months. In addition to focusing inspections, outreach, and compliance assistance efforts on companies that put workers at risk for contracting COVID-19, NEP also addresses employers that retaliate against whistleblowers. These include workers who file complaints about unsafe or unhealthy conditions or those exercising other legally protected rights.
According to OSHA representatives, the goal of NEP is to reduce or eliminate exposure to the coronavirus for employees working at companies where risks are high, as well as protect workers who raise concerns that their employer is failing to protect them from the risk of exposure.
The program continues prioritizing unprogrammed inspections related to COVID-19 fatalities and will pay special attention to workplaces with higher potential for COVID-19 exposure such as hospitals, assisted living, nursing homes, and other healthcare emergency response providers treating patients with COVID-19. Additional healthcare settings to be targeted include residential intellectual and developmental disability facilities, home healthcare services, physicians' and dentists' office, and general medical and surgical hospitals.
Many states and U.S. territories have already enacted similar enforcement programs, and OSHA is urging others to adopt NEP. States have 60 days to notify the agency of their intentions.
Click here to read more.