Comprehensive Guide to Available MAb & Antiviral Therapies for COVID-19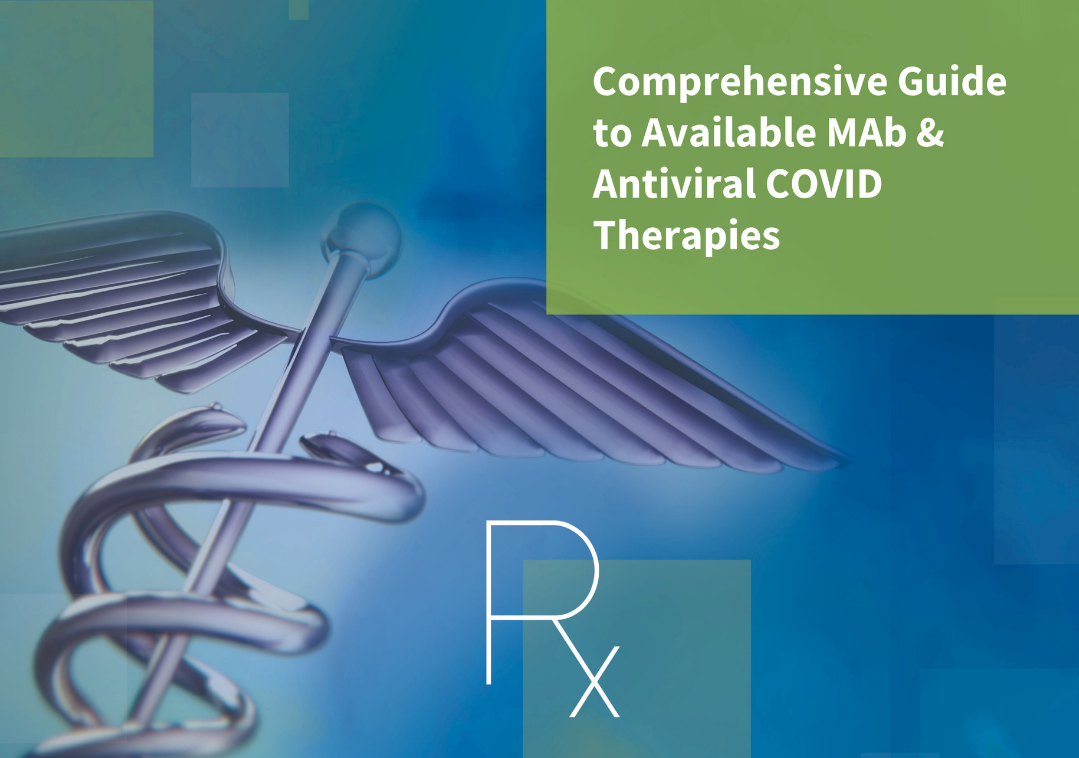 In light of breakthrough cases of the Omicron variant and the fact that federal health officials have shortened the booster interval for Pfizer and Moderna, the U.S. Department of Health and Human Services (DHHS) has created a side-by-side overview of authorized MAb and antiviral therapies and when to use them.
There has been confusion with the authorization of so many products to treat COVID. The DHHS created a practical and straightforward resource that helps individuals understand each treatment option, authorized uses, how to administer, adverse effects, cost, and reference information. It summarizes key information for all outpatient therapies authorized in the U.S. The listed MAb and antiviral therapies are all for the treatment of mild to moderate COVID symptoms.
These treatment options have a significant impact, but the best defense is vaccination. Peter Marks, director of the FDA's Center for Biologics Evaluation and Research, said, "Vaccination is our best defense against COVID-19, including the circulating variants, and shortening the length of time between completion of a primary series and a booster dose may help reduce waning immunity."
To help manage the spread, the Centers for Disease Control and Prevention (CDC) shortened the booster interval from six to five months for both the Pfizer and Moderna vacines. The two-month timeframe between vaccination and booster remains the same for Johnson & Johnson. The change is designed to help increase the number of booster recipients and enhance Americans' immune response to surging cases of COVID, particularly the Omicron variant. CDC also expanded the range of people eligible to receive a booster to younger and immunocompromised children.
The CDC encourages everyone to get vaccinated with a reminder that it is never too late to get a COVID vaccine or booster shot.
View the comprehensive MAb and antiviral therapies guide here.