Medications Linked to Falls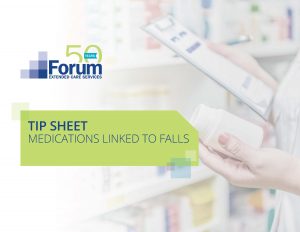 Falls prevention is a key focus for long-term and residential care. While there are many factors involved when an older adult falls, one of the most common underlying causes is the medications they take. In post-acute and long-term care, it often takes an interdisciplinary team of specialists to evaluate risks and prevent falls in residents. Understanding the broad impact that medications have on seniors requires expertise from a pharmacist who specializes in the complex effects of aging on drug metabolism.
Download this free tip sheet, Medications Linked to Falls, on managing medications that are related to falls.