Forum Moves Forward with Leadership Strategy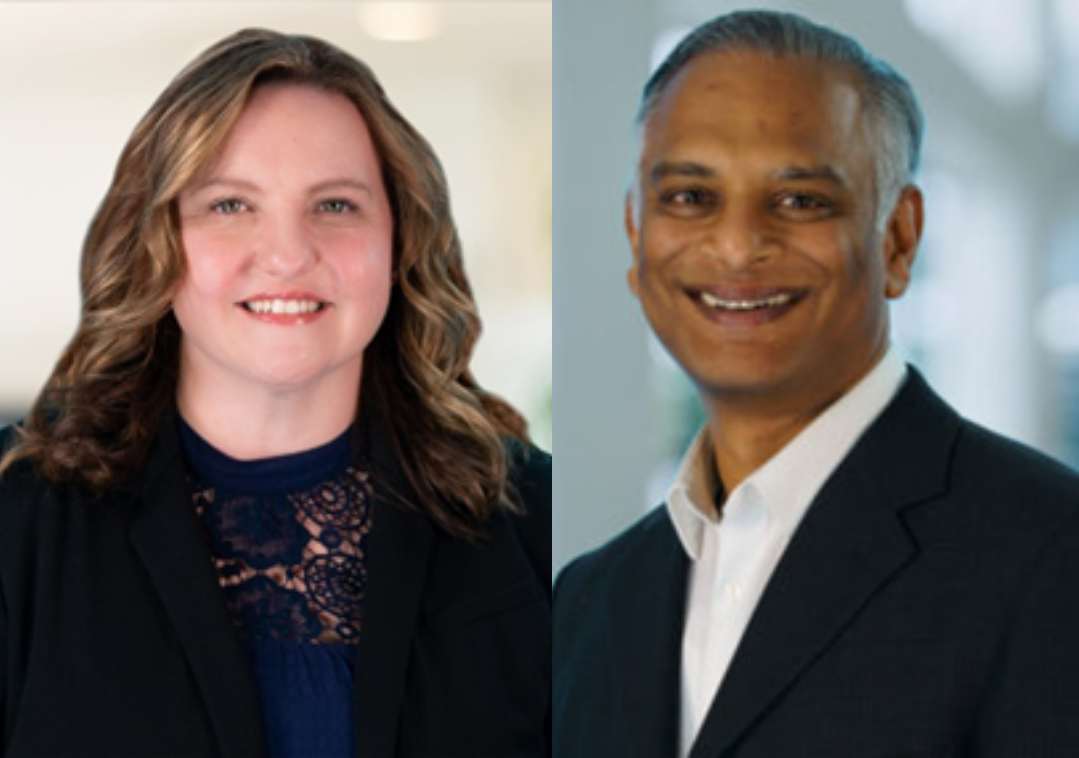 Forum continues a forward-thinking strategy to secure its future with the promotion of two internal leaders in pharmacy operations. Frances Impastato, BS, LPhT, was promoted to Vice President of Pharmacy Operations and Sanjay Nannapaneni, PharmD, to Director of Pharmacy Operations.
"Driving our leadership strategy is a focus on enhancing every aspect of the customer's journey, committing our resources to innovation and executing services with greater efficiency and accuracy. With the enhanced leadership in Pharmacy Operations, Forum is poised to continue exceeding expectations for all of our clients," said Brian Kramer, BS, MBA, RPh, President and CIO of Forum.
Frances joined Forum in 2001 with experience in inpatient and outpatient environments, having worked in Caremark's mail order pharmacy operations, at Our Lady of Resurrection Hospital, and in retail pharmacy. After moving into pharmacy operations management in 2008 and successfully overseeing the pharmacy's expansion and integration of electronic medication administration records (eMARs), she was promoted to Director of Pharmacy Operations in 2015, where she was responsible for providing direction and oversight for all non-clinical dispensing operations. Frances holds a Bachelor of Science degree in Management and Business from National Louis University. She is a member of the NLU Honor Society and National Society of Leadership and Success and is a licensed Pharmacy Technician.
Sanjay has spent well over a decade with Forum and has 25 years' experience in pharmacy. Since joining Forum in 2006, he has served in multiple capacities as a Staff Pharmacist, Consultant Pharmacist, and Informatics Pharmacist. Before being named Director of Pharmacy Operations, he managed pharmacy-provided technology and interfaces with electronic health systems. Sanjay's background includes retail, hospital, and long-term care settings, as well as pharmacy and store management with Walgreens. Before rejoining Forum in 2014, he served as a Clinical Pharmacist at UPMC Shadyside and as a Staff Pharmacist at Grane Supply. Sanjay uses his expertise to collaborate with clinicians and healthcare professionals to develop and implement clinical initiatives. He earned his Pre-Pharmacy degree from Benedictine University and received a Doctor of Pharmacy from Midwestern University.
Forum is focused on innovation and making meds easy, accurate, and reliable while providing the highest levels of staff and customer satisfaction. These operational leadership changes play a vital role in leveraging expertise to help customers thrive.