Forum Extended Care Services Announces Plans To Move To Larger State Of The Art Facility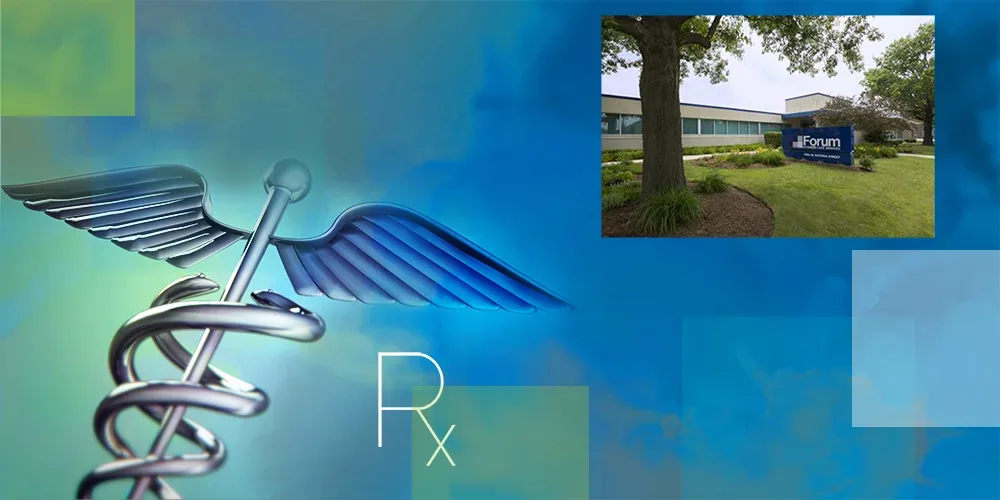 FOR IMMEDIATE RELEASE
Media Contact:
Pamela Kramer
Forum Extended Care Services, Inc., II
(847) 847-673-8727 x3302
info@forumpharmacy.com
www.forumpharmacy.com
SKOKIE, IL – June 8, 2012 – Forum Extended Care Services, one of the oldest and largest independent long-term care and hospice pharmacies in Illinois, announced plans to move from its current cramped quarters in Skokie, Illinois, occupying a 32,000-sq-ft space on the far northwest side of Chicago by the end of the third quarter this year.
Construction plans are being finalized to create a state-of-the-art facility that will bring jobs to an underserved area of the city. "The move completes a five-year search for the perfect location. This new space will allow us to better serve our clients, offer a broader range of customized services with ease, and accommodate sustained growth for at least the next 10 years. It represents Forum's long term commitment to its employees, clients and the LTC industry," says Brian Kramer, RPh, President of Forum.  "Our goal is to make this new facility the standard against which long-term care pharmacies are measured."
About Forum Extended Care Services
Forum has provided the highest quality institutional pharmacy and consulting services to the continuum of long-term care and senior care facilities in northern Illinois and southern Wisconsin for more than40 years. Locally owned and operated, its flexible structure allows rapid adjustments to accommodate the special needs of its clients. The company is governed by a philosophy that personal attention makes all the difference in healthcare. Forum's managers are, first and foremost, healthcare professionals who understand why their clients do what they do. With hands-on experience in long-term care, hospice and hospital pharmacy, as well as nursing home administration, Forum staff go the extra mile to provide the attention, quality, and expertise their clients deserve.