Forum Extended Care Services Achieves Dual Re-Accreditation with ACHC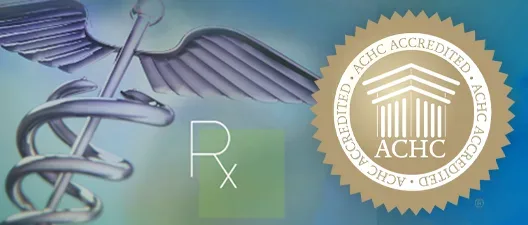 Forum Extended Care Services, the largest independent long-term care (LTC) pharmacy in Illinois, is pleased to announce the company was awarded re-accreditation in both Long-Term Care Pharmacy and Infusion Pharmacy (including Sterile Compounding, Ref USP 797) on July 8, 2018, by the Accreditation Commission for Health Care (ACHC).
A not-for-profit organization, ACHC has stood as a symbol of quality and excellence since 1986. ACHC is ISO 9001:2008 certified and has CMS Deeming Authority for Home Health, Hospice, and DMEPOS.
"Re-accreditation by ACHC not only demonstrates our proven compliance in meeting nationally recognized standards, it reflects our unwavering dedication and commitment to facilitate a higher level of performance and patient care," says Brian Kramer, RPh, MBA, President and Chief Information Officer of Forum. "This award reinforces our ongoing efforts to maintain the highest level of quality in the industry."