Forum Creates Tailored Customer Portal as Comprehensive Single-Point Resource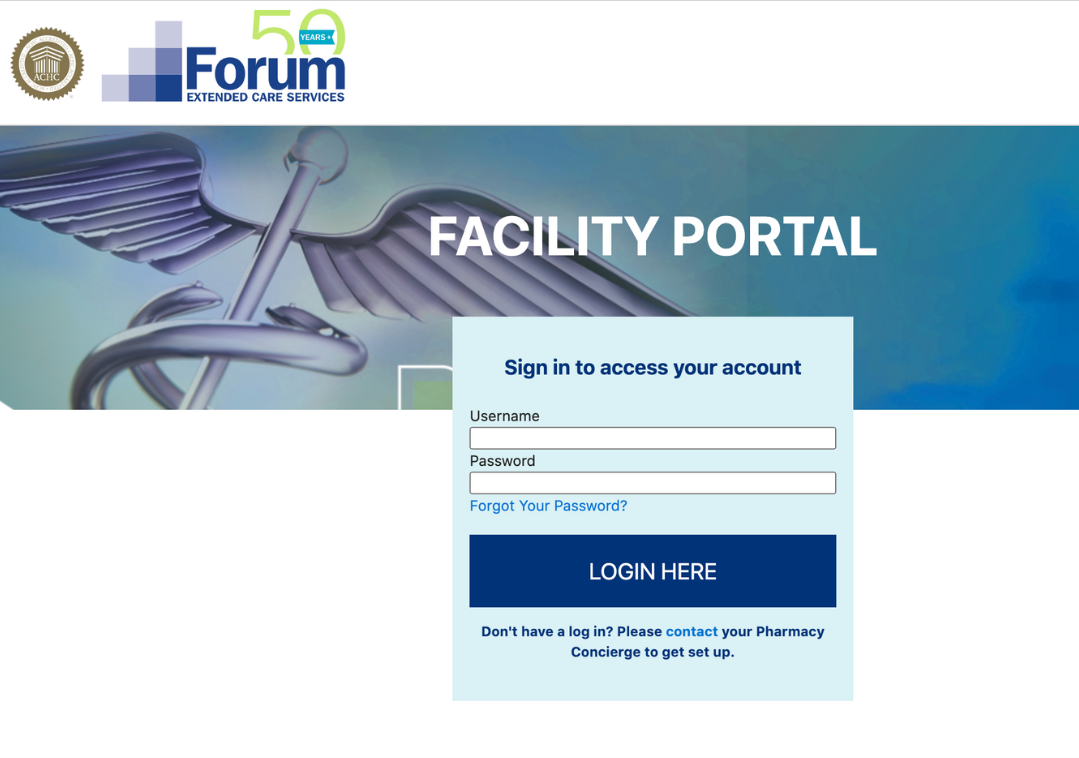 Operating in the long-term and senior care space continues to be challenging for providers. To help make medications easier, Forum has expanded its online resources to build out an extensive, bespoke customer portal for client facilities.
"Information and data change at unprecedented speeds. When managing a resident's care, timeliness and accuracy are critical to ensuring that our clients have the tools and information needed to administer the right medications to the right person at the right time," said Christopher Frederick, Senior Vice President of Customer Success at Forum.
"We've taken our one-call-does-it-all Concierge ServiceTM model and applied it to our website to provide a single easy-to-use, always updated source for pharmacy information, forms, support materials, and training," said Christopher. In addition, a variety of training resources, as well as on-demand free CE webinars, provide critical educational support for clinical staff and administrators.
"Although our goal in developing this robust resource is to make it easier for facilities to manage medications, we still emphasize personalized support from our team members. We've even made those interactions easier by having direct links to contact information for the entire team on the portal," said Christopher.
As the enhanced Facility Portal is rolled out to customers, Forum will continue to refine it based on customer feedback.