AHRQ Releases Toolkit for LTC Antibiotic Decision-Making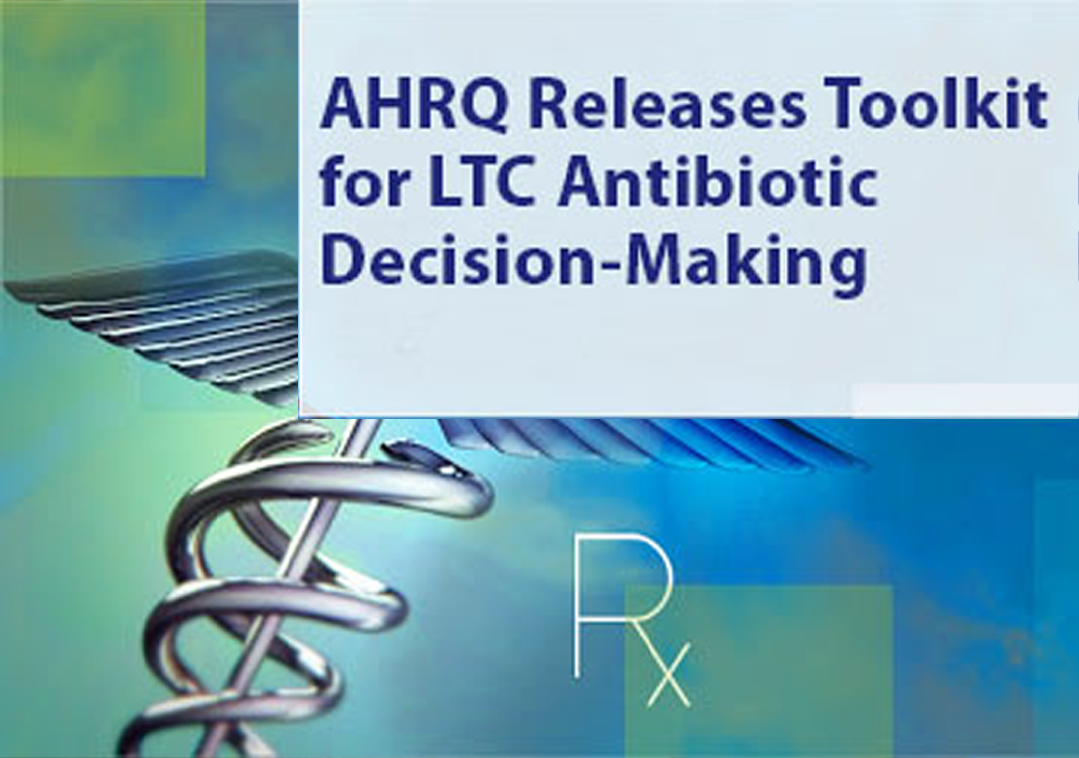 Antibiotic stewardship continues to be a priority in nursing homes and other post-acute and long-term care settings. A new toolkit is available to help clinicians and administrators tackle this issue. The Toolkit to Improve Antibiotic Use in Long-Term Care, released by the Agency for Healthcare Research and Quality (AHRQ), breaks down stewardship best practices into three areas: developing and improving a stewardship program, creating a culture of safe antibiotic prescribing in your facility, and learning/disseminating best practices for common infectious disease syndromes.
Among the many resources, the kit includes tools designed to aid in the development of an antibiotic stewardship program. These are pertinent to both practitioners and nursing staff, as they are designed to support overall implementation. A stewardship program also enables staff input to develop an intervention and then measure change to assess interventions.
The toolkit also includes a framework regarding the "Four Moments of Antibiotic Decision Making," which clinicians and frontline staff can use for all residents whenever the need for antibiotics is being considered and for those who receive antibiotics. Resources about this include posters and review forms.
Five presentations are included in the kit that are designed to help affect change in behaviors around antibiotic prescribing. They discuss how to present antibiotic use as a patient safety issue; improve communication and teamwork around prescribing; identify and address antibiotic prescribing-related problems, and motivate appropriate prescribing. All of the presentations are relevant for both practitioners and nursing staff.
The kit includes one-page documents describing the diagnosis, treatment, and management of common infections in long-term care residents. These include C. difficile, urinary and respiratory tract infections, and skin and soft tissue infections.
Click here for a tip sheet on using the Toolkit to Improve Antibiotic Use in Long-Term Care and here to access the toolkit.