Common COVID Vaccine-Related FAQs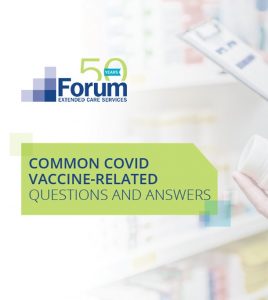 Optimism keeps growing as COVID-19 cases continue to drop in long-term and senior care.
While most residents have had at least their first dose, there are still questions and hesitancy among some residents, employees, and families.
Fill out this form to download the tip sheet to share with residents, staff, and families to help champion efforts in managing COVID-19 through vaccine participation.