LTC Pharmacies Key for COVID Vaccine Distribution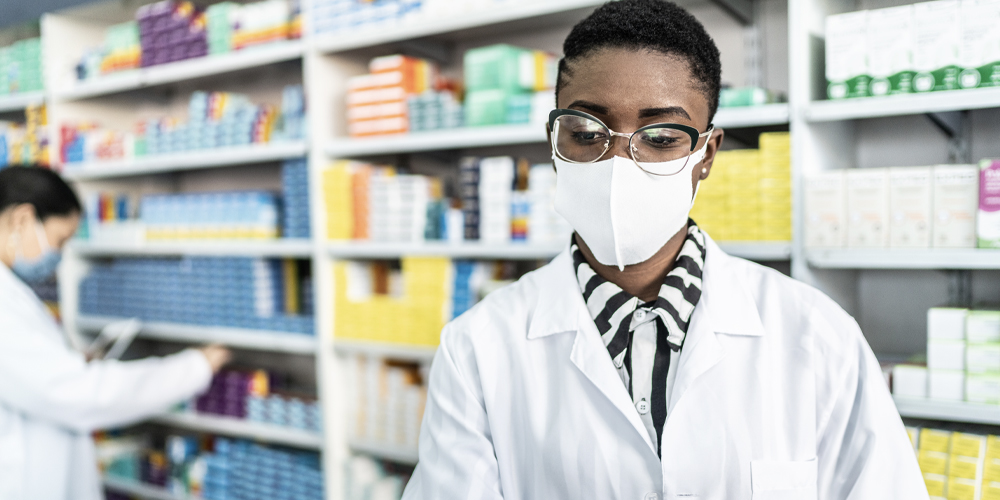 While eagerly waiting for a COVID-19 vaccine, the long-term care (LTC) industry is preparing for how the vaccine will be distributed. While LTC pharmacies undoubtedly will be the primary source for coronavirus vaccine distribution, the industry is still struggling with financial issues that the rest of the health care industry has been weathering.
For a smooth vaccine rollout, the government needs to provide significantly more relief according to industry advocates. In an interview with Skilled Nursing News, Alan Rosenbloom, president and CEO of the Senior Care Pharmacy Coalition, said he expects the challenges of safely sending out millions of COVID-19 vaccines will be significantly greater than LTC pharmacies have faced in the past, with specialized storage requirements and strict rules around tracking exactly who has received the vaccine, and in how many doses.
According to Rosenbloom, the priority right now is to secure additional relief for LTC pharmacies in response to the pandemic and in preparation for vaccine distribution. Then follows making sure the costs that LTC pharmacies will incur to deliver vaccines safely and effectively are properly accounted.
LTC Pharmacies Overlooked for Financial Relief
What happened to pharmacies in terms of revenue loss was pretty much what happened to both nursing homes and assisted living facilities in terms of reduced revenue from less patients. Short-term rehab patients and their need for medications (about 13 prescriptions a day) disappeared almost immediately. That coupled with long-term patients (both Medicaid-based and the assisted living population) not repopulating communities added up to a significant reduction in revenue.
Rosenbloom estimates that the financial hit has been about 30% for LTC pharmacies: 20% in loss of revenue and an additional 10% increase in costs to manage the pandemic.
The difference in financial impact is that providers of care received relief for providing patient care while Health and Human Services (HHS) concluded that prescription sales are not patient care. However, LTC pharmacies are required by Medicare and Medicaid statutes to provide patient care so the interpretation seems erroneous.
New Costs Associated with Vaccine Management
Rosenbloom explains that there is consideration for a workaround that hopefully will be considered in the phase three distribution of financial relief and will include long-term care pharmacies. This is especially important because LTC pharmacies will be responsible for delivering and tracking vaccines, which is likely to add substantial costs.
Even vaccine storage is expected to add new costs. The most promising vaccine to date must be kept at a constant minus 94 degrees, creating significant ramifications for the distribution chain. Another cost factor is that the vaccine may require being administered in two-stages, necessitating significant patient tracking.
LTC pharmacies clearly have the highest level of expertise and capability to manage the storage, distribution, and tracking of the COVID-19 vaccine. However, financial support and recognition of the costs that will be incurred to get the vaccines delivered is critically important.
To read the full article in Skilled Nursing News, click here.