Forum Extended Care Services Names Pete Toke Senior VP of Business & Clinical Development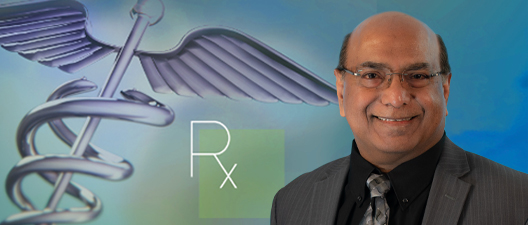 Forum Extended Care Services, one of the largest independent long-term care (LTC) pharmacies in Illinois, is pleased to announce the promotion of Pete Toke, PharmD, FASCP, to Senior Vice President of Business & Clinical Development.
Dr. Toke joined Forum in 2006 as Vice President of Clinical & Business Development with more than 35 years' Staff and Consultant Pharmacist experience in LTC pharmacy, including leadership roles with Jacobs/Omnicare, ISA, and RxPerts/Kindred Pharmacy Services. He is and has been a clinical instructor and preceptor for the Philadelphia College of Pharmacy, as well as Colleges of Pharmacy at the University of Illinois at Chicago, Midwestern University, Chicago State University, the University of South Carolina, and the University of Florida.
Responsible for driving development initiatives, Dr. Toke oversees the creation and execution of educational programming, clinical services, and resources to address the specific needs of clients and ensure the highest levels of customer satisfaction.
According to Forum's President & CIO, Brian Kramer, RPh, MBA, "Pete has been instrumental in the continued growth of Forum's client base, as well as the promotion of Forum as a leader in the industry throughout the state of Illinois and nationally. We are so pleased to be able to recognize his success."
Dr. Toke holds a Doctorate degree in Pharmacy from Midwestern University. He is a Fellow and the current Illinois Chapter President of the American Society of Consultant Pharmacists. He also serves on the Board of Directors for the Illinois Medical Directors Association.