Forum Expands Pharmacy Operations in Central Illinois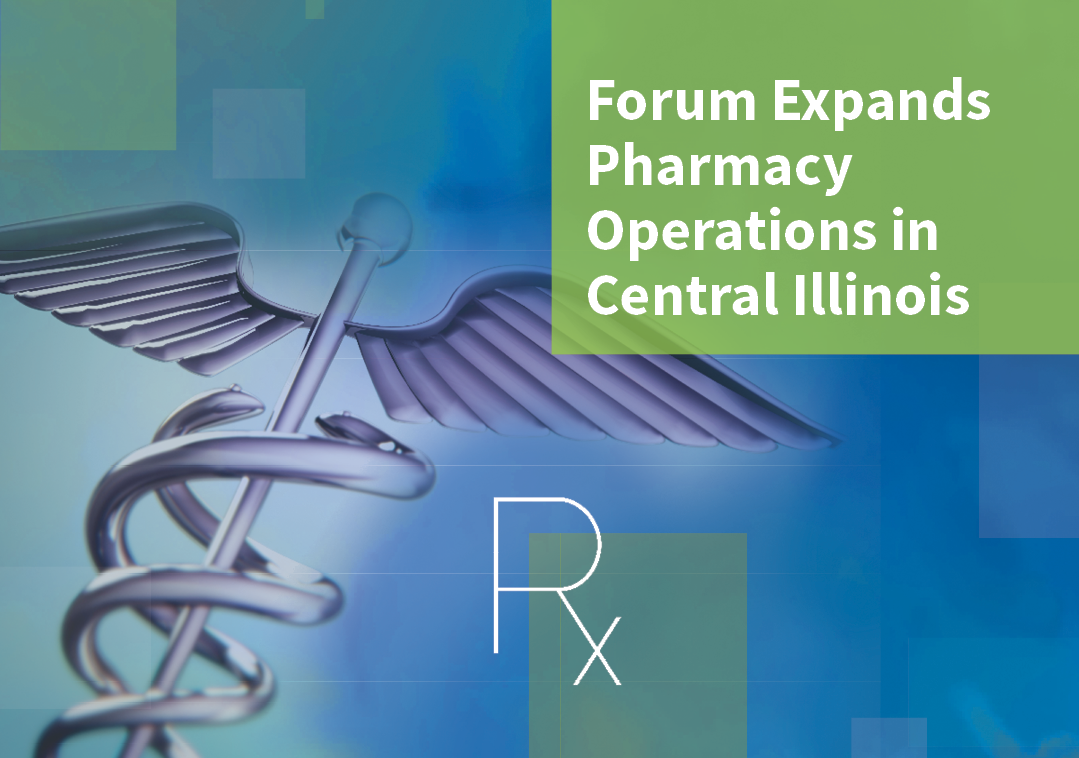 As an essential partner in long-term and senior care, Forum Extended Care Services has upgraded its Central Illinois operations, moving into a larger, more progressive space. The change is in response to the pharmacy services provider's growing customer base and their expanding needs.
The new location in Springfield, IL, is more than triple the size of the former space and can better service skilled nursing and assisted living providers by accommodating growing staff, providing enhanced services, and maintaining an even more robust and readily available inventory. Next steps include a state-of-the-art clean room to compound sterile intravenous therapy and parenteral nutrition, mirroring the industry-leading IV operations pioneered in Northern Illinois.
"Our customers are continually faced with complex and challenging demands. We hope to demonstrate our commitment to helping them thrive by expanding our role as a pharmacy services provider, ensuring they have the medications and services they need to fulfill their missions," said Brian Kramer, BS, MBA, RPh, President and CIO of Forum. "We continue to mobilize our resources to keep costs low and operations nimble so that we can be even more responsive."
Since its founding more than 50 years ago, Forum has grown by providing clients outstanding solutions with exceptional levels of technology, accuracy, and personalized service. A key component has been the adoption of Lean Six Sigma which has improved quality, reduced costs, invigorated its culture, and increased value to customers.