Delta Variant Spurs New Staff Vaccination Mandates & Masking Guidance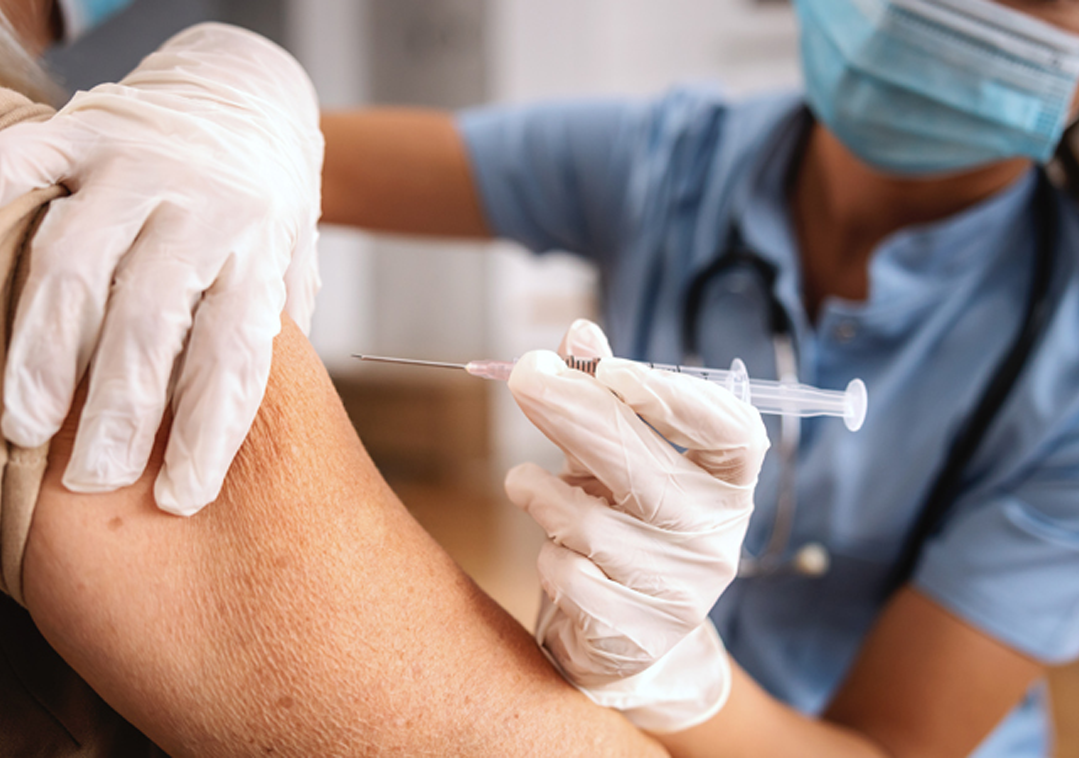 In an effort to curb the spread of Delta and the renewed threat of COVID-19 in nursing homes, the federal government is imposing new mandates on providers. Most significantly, it was announced on Wednesday that nursing homes must employ only vaccinated workers or lose Medicaid and Medicare funding. Elsewhere, the U.S. Occupational Safety and Health Administration (OSHA) updated its masking guidance, recommending for most industries that even fully vaccinated workers wear masks in close/crowded areas to protect unvaccinated colleagues.
Vaccination rates among nursing home staff are at about 60% at best, with many regions and facilities falling far below that, federal statistics indicate. At the same time, at least one study has demonstrated the impact of vaccines by linking a highly vaccinated nursing home staff with at least 30% fewer COVID cases among residents.
CMS Vaccination Mandate
The Centers for Medicare and Medicaid Services (CMS) announced that guidance – including how regulators will audit or enforce the mandate – will come out next month, when the new rules are expected to go into effect. In a written statement, the agency said, "CMS strongly encourages nursing home residents and staff members to get vaccinated as the Agency undergoes the necessary steps in the rule-making process over the course of the next several weeks." CMS officials stress that they expect providers to "use all available resources to support employees in getting vaccinated."
This vaccination mandate would apply to more than 15,000 Medicare- or Medicaid-certified nursing homes and their approximately 1.3 million workers. While many providers have self-imposed mandates on employee vaccination and nearly 60 healthcare groups formed a coalition calling for vaccine mandates, providers criticized the announcement for not including other healthcare sectors in the mandate.
OSHA Masking Guidelines
The revised OSHA guidance on masks also says that vaccinated workers who have close contact with COVID-infected individuals should mask for up to 14 days if they don't have a negative coronavirus test at least 3-5 days after the contact. This new guidance is based on recent developments and science, according to OSHA. The agency says that they continue "to emphasize that vaccination is the optimal step to protect workers" and that they encourage employers to engage with their staff members to implement multi-layered approaches to protect unvaccinated and at-risk workers from COVID.
Read more about CMS mandates here and new OSHA guidelines here.