Despite Drastic Drop in COVID Cases, Nursing Home Deaths Are Still Steady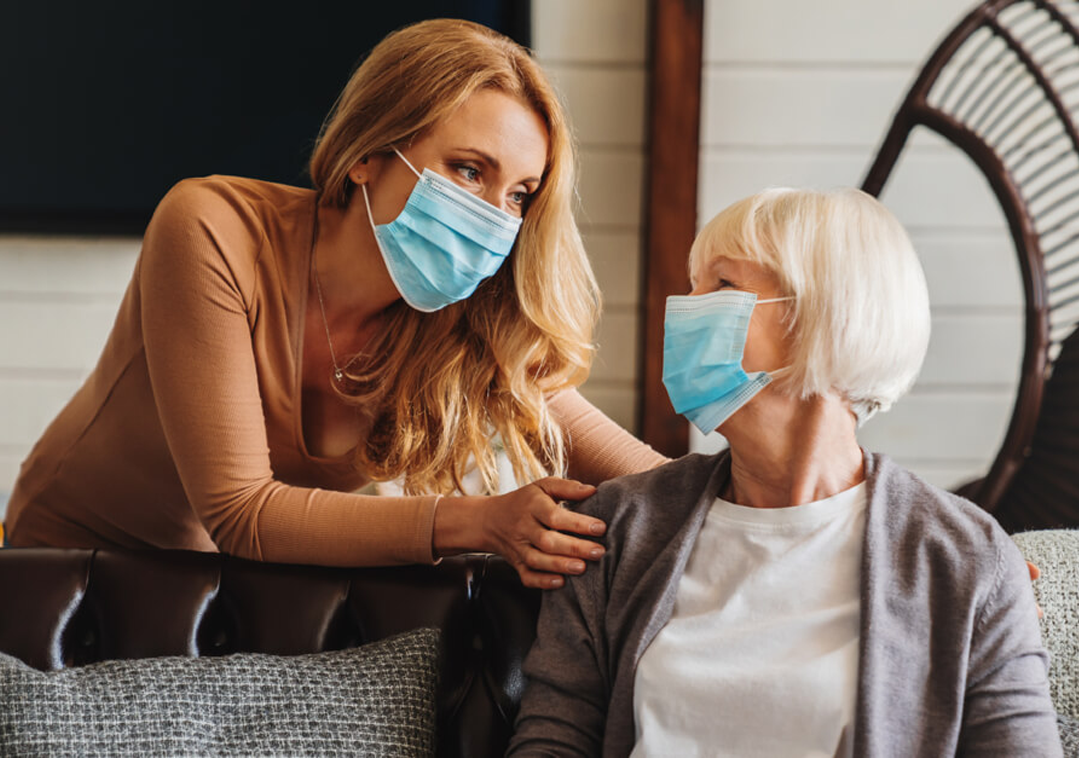 While COVID cases in nursing homes dropped dramatically this spring, deaths due to the virus in this setting are not dropping proportionally. According to a new AARP analysis, more than 800 residents and staff continue to die from COVID-related complications in federally certified facilities and more than 10,000 continue to contract the disease monthly.
After COVID-19 vaccines became available in December, cases in nursing homes plummeted—falling 90% by early spring. However, rates didn't change between mid-March and mid-May of this year.
Increased visitations and recent relaxations of nursing home restrictions, limited vaccine uptake among long-term care workers, and worker shortages may be causing the plateau, although more data and analysis are required.
"Every visitor is another potential exposure, particularly those who are not vaccinated," said Jennifer Schrack, an epidemiologist at the Johns Hopkins Bloomberg School of Public Health, to AARP. She further noted that family members and friends "have to really consider carefully if they're going to visit their loved one." If they do, she suggested, they should wear personal protective equipment and be very cautious, even if their loved one is vaccinated. "Low risk doesn't mean no risk," she stressed.
While the vaccination rate continues to increase, Schrack said, nursing home staff member vaccinations have slowed considerably. While some organizations have instituted vaccine mandates, these appear to be more common among senior living employers than in skilled nursing centers.
Long-term care residents have accounted for almost a third of the nation's overall COVID-19 deaths, although they comprise only about 6% of total cases, according to the American Health Care Association / National Center for Assisted Living.
Click here to read more.