Wearing Masks Could Save 130,000 Lives in the U.S.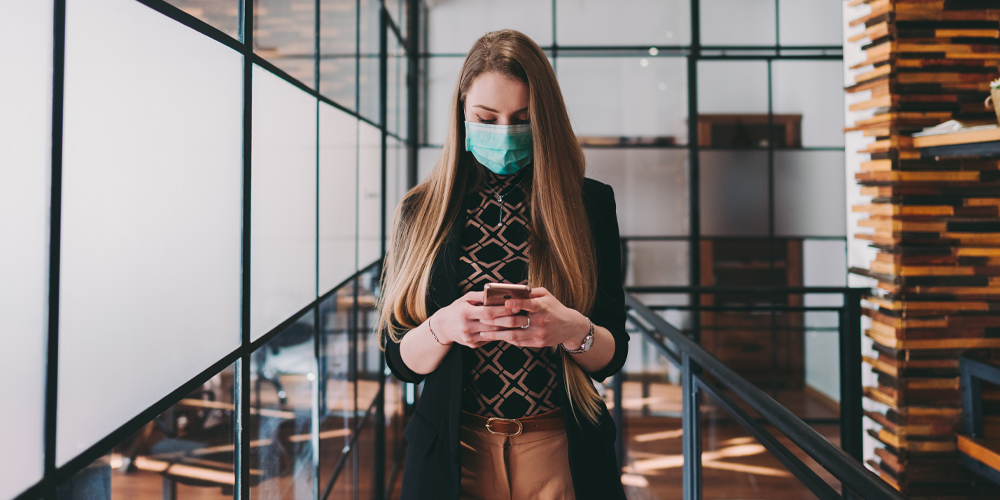 Health experts, including the Centers for Disease Control and Prevention (CDC) and the World Health Organization (WHO), say the evidence is clear that masks can help prevent the spread of COVID-19. A new study now shows that universal mask wearing in public could greatly reduce the number of Americans who die from COVID-19 by February.
Three different scenarios with varying levels of mask wearing were studied by researchers at the University of Washington's Institute for Health Metrics and Evaluation. Starting with current patterns – easing restrictions in certain states – this scenario is described as the worst-case possibility. If current practices continue, COVID-19 deaths could exceed one million between September 2020 and February 2021.
The second and more likely scenario predicts that 511,000 people could die during the same time period if states once again shut down social interactions and some economic activity for six weeks, once deaths reach a certain threshold per million residents.
In the third, best-case scenario, 95% of the population dons face coverings and restricts social engagements. In this case, projected deaths are about 381,000 (roughly 130,000 fewer than in the second scenario). If the mask-wearing percentage changes to 85% of Americans, in concert with restrictions, it could still save some 96,000 lives.
Researchers report that as of September 21, only 49% of Americans reported that they always wore a mask. The study also assumed a 40% reduction in the risk of COVID transmission due to a mask usage. Earlier studies estimated masks can reduce transmission by at least 30%.
To read the full study published in Nature Medicine, click here.