Surges in COVID-19 Across the Country and in Long-Term Care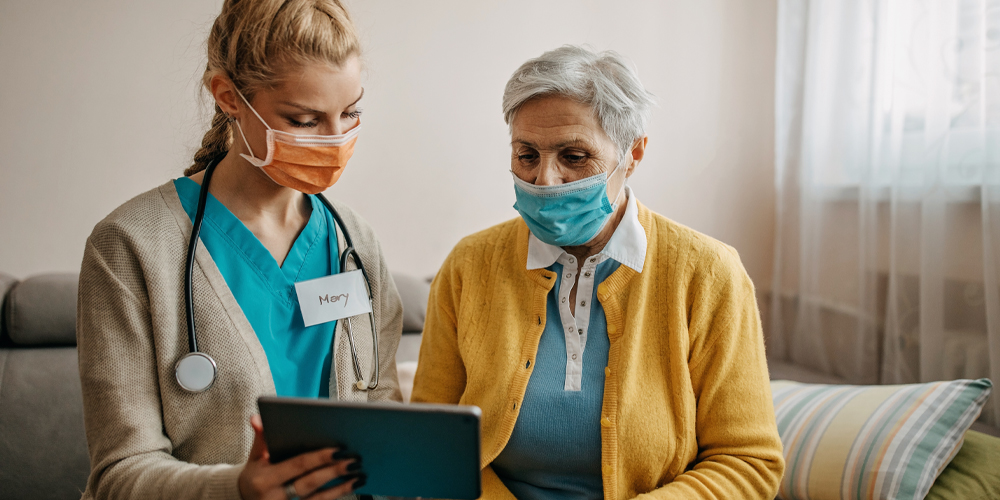 Last week, the U.S. hit a daily record high for new diagnoses and deaths from COVID-19.  The Institute for Health Metrics and Evaluation at the University of Washington School of Medicine reports that the daily death rate could triple by January if safety measures are not employed. October now has the second highest number of cases, second to July.
The Midwest is reporting the worst surge since the pandemic began, driving up national numbers. It now has more cases per capita than either the Northeast or the South did during their spring and summer surges, according to an analysis by the COVID Tracking Project.
Along with national surges in COVID-19, long-term care is reporting increases throughout the country, directly related to surges in the wider community. Counties with the largest 65-and-over populations are now recording on average 18.9 daily cases per 100,000 residents, 67% higher than a month ago, according to the latest data from the U.S. Centers for Disease Control and Prevention (CDC).
The rise in cases among older adults follows the pattern that as infections rise among highly social young people, they surge among older demographics. An analysis published in the CDC's Morbidity and Mortality Weekly Report found that increasing infections among younger adults were generally followed by upticks in the 60-plus demographic in the same area from four to 15 days later.
Nationwide, long-term care facilities have experienced a disproportionate share of deaths during the COVID-19 pandemic. The most recently available data show long-term care facilities making up 8% of all coronavirus cases, but more than 40% of all COVID-19 deaths.
Illinois long-term care facilities are experiencing their biggest jump in COVID-19 cases in months and death rates have reached 5,000 residents. In the past week, Illinois recorded more than 1,400 new COVID-19 infections among residents in nursing homes, assisted living centers, and other large, congregate-care facilities, according to the weekly data released by the state.
Data shows that increased numbers in long-term care directly correlate to infections in wider communities. Industry leaders continue to remind the general public to practice safety protocols to protect this vulnerable population.