New Rule Requires COVID-19 Testing of all Nursing Home Staff and Residents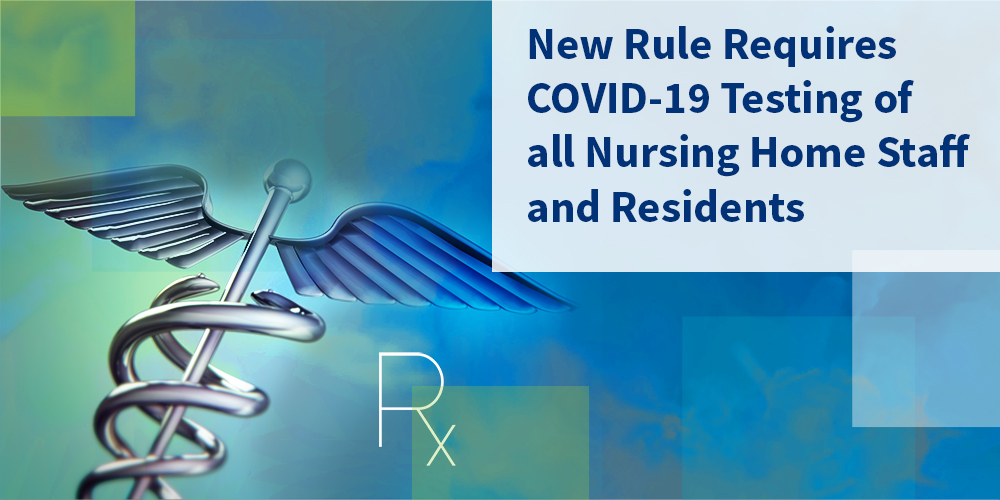 New Rule Requires COVID-19 Testing of all Nursing Home Staff and Residents
In an overall effort to identify the asymptomatic transmission of COVID-19 in nursing homes, the Centers for Medicare and Medicaid Services (CMS) issued an Interim Final Rule mandating testing of all staff and residents. In addition, the rule requires daily reporting for laboratories conducting testing.
The Interim Final Rule is effective immediately, but the parameters for testing have not yet been set and will be based on recommendations from the Secretary of the U.S. Department of Health and Human Services (HHS).
Under the new regulations, providers are also required to provide for the testing of residents when new cases or symptomatic residents are identified. The first COVID-19 test for Medicare beneficiaries will be covered by the program and will not need an order from a physician, pharmacist, or other health practitioner. Further testing for beneficiaries will require an order.
Taking these aggressive measures is seen as a key strategy for early detection and preventing transmission in nursing homes, which have been heavily affected by the pandemic.
Nursing homes found out of compliance with the new regulations could be fined $400 per day and up to $8,000, plus face possible termination of Medicare and Medicaid programs. Non-compliant providers could also be required to implement a plan for correction.
Laboratories conducting COVID-19 testing, including point-of-care testing at nursing homes, are being required to report results to HHS on a daily basis. Following a three-week grace period, non-compliant laboratories could be fined up to $1,000 for the first day and then $500 for each subsequent day.
To read the full Interim Final Rule, click here.