Illinois Department of Public Health Issues Reopening Guidance for LTC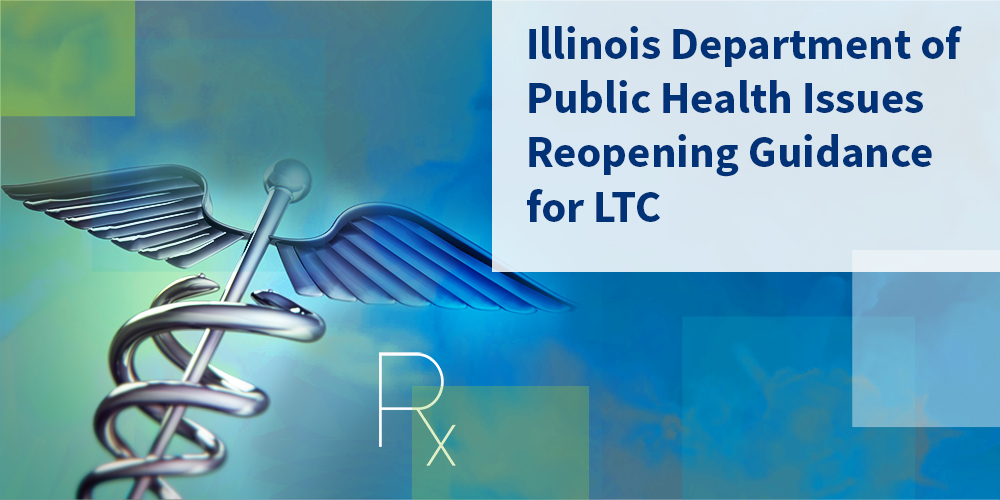 Illinois Department of Public Health Issues Reopening Guidance for LTC
Drawing on currently available best practice recommendations, the Illinois Department of Public Health (IDPH) issued interim guidance for a phased reopening of all long-term care settings. Each facility will have to satisfy all criteria and spend a minimum of 14 days in a given phase with no new, facility-onset COVID-19 cases before advancing.  Each of the three phases are defined within the guidance and correspond to the phased reopening guidance issued by the Centers for Medicare and Medicaid Services (CMS).
The guidance considers metrics such as adequate staffing levels, PPE supplies, case status in the community, case status within the facility, universal screening, hand hygiene, and testing plan/response.
Taking effect August 14, the guidance is not an across the state compliance approach, rather a facility-specific approach. The timeframe provides facilities time to evaluate where they stand and allows them to communicate  with family members appropriately. As always, communities should work with their local health department, community, and families to have a successful and safe reopening.
To read the full guidance, click here.