CDC Updates on COVID in Nursing Homes Includes Revised PPE Guidance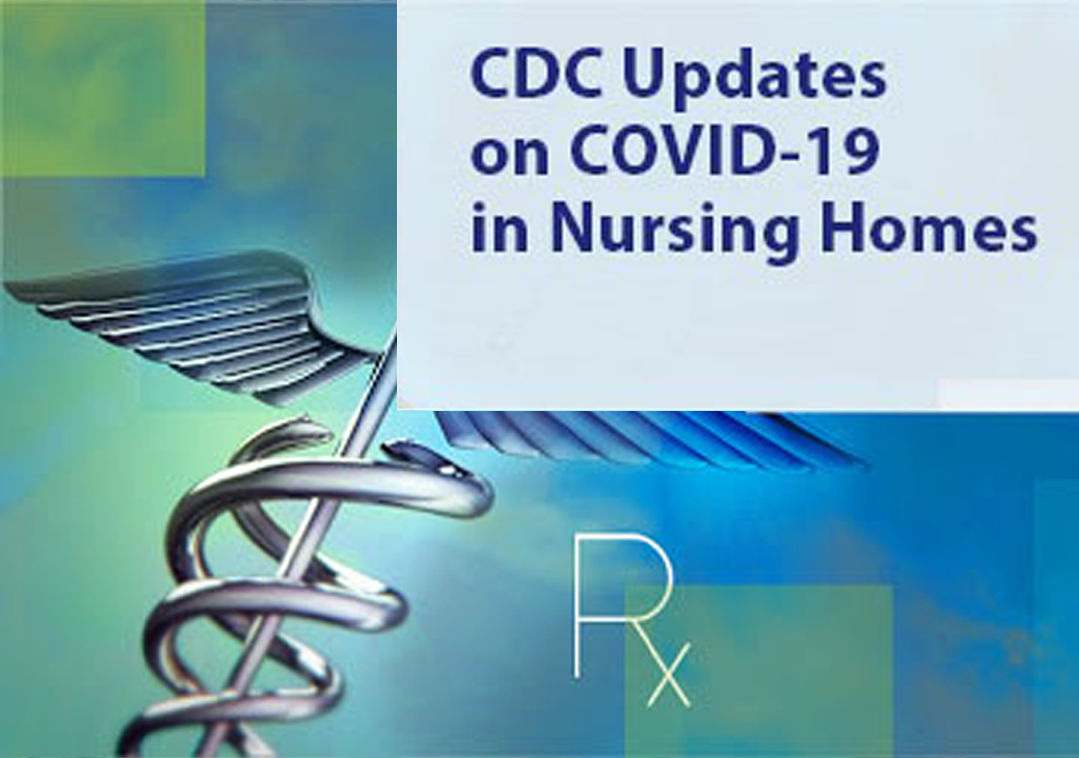 As vaccinations become more widespread and nursing homes begin to loosen their restrictions, the Centers for Disease Control and Prevention (CDC) has released updated guidance, including information related to personal protective equipment (PPE). Other long-term care providers, including assisted living, may want to consider adopting these protocols.
Even as facilities resume normal practices and begin relaxing restrictions, the CDC states, "they must sustain core Infection Prevention and Control (IPC) practices and remain vigilant for SARS-CoV-2 infection among residents and health care professionals in order to prevent spread and protect residents and health care professionals from severe infection, hospitalizations, and death."
Per CDC guidance, N95 and eye protection, gowns, and gloves must be donned (and hand hygiene protocols followed) any time health care professionals are taking care of a person with confirmed or suspected COVID-19. The guidance further states that until the provider has had 14 days without a case, N95s and eyewear are required for everyone caring for all residents.
Discouraging reuse of PPE
Both CDC and the Food and Drug Administration (FDA) issued separate recommendations for optimizing the supply of N95 masks and discouraging reuse of PPE. In particular, the FDA notes that the U.S. now has a stable supply and healthcare providers should begin transitioning from decontaminating and reusing disposable masks.
Decontaminated respirators and respirators that have undergone bioburden reduction should be used only when there are insufficient supplies of new filtering facepiece respirators or when new respirators are not obtainable. The FDA urges providers to continuing building their inventories of these supplies.
Guidelines for eye protection
CDC guidance also specifies that if community transmission is greater than 5%, direct care staff should wear eye protection when on or off the units. As long as masks are worn consistently and physical distancing is practiced as much as possible, then eye protection is optional for other staff not on the care unit, unless required by Standard Precautions. In communities where transmission is less than 5%, eye protection is optional for all staff unless they need it under Standard Precautions.
Vaccinations reduce risk
Vaccination of residents and staff can mitigate some of the infection risks associated with visitors, according to the CDC, and expanding visitation has substantial benefits to residents. However, the updated guidance states that "indoor visitation for unvaccinated residents should be limited solely to compassionate care situations if the COVID-19 community positivity rate is below 10% and fewer than 70% of residents in the facility are fully vaccinated."
Visitation relaxed with vaccinations
Guidelines suggest anyone who is not fully vaccinated continue to maintain social distancing. However, if the resident is fully vaccinated, they can determine the level of contact they want with their visitor. Facilities should continue to regularly vaccinate new admissions and staff. Unvaccinated residents who wish to get inoculated should not start indoor visitation until they have been fully vaccinated.
These recommendations supplement CDC's Interim Infection Prevention and Control Recommendations for Healthcare Personnel During the Coronavirus Disease 2019 (COVID-19) Pandemic; and they are specific for nursing homes, including skilled nursing facilities, but may also apply to other long-term care and residential settings.
Read more here.