CDC Updates Guidelines on COVID Infection Prevention and Control in Nursing Facilities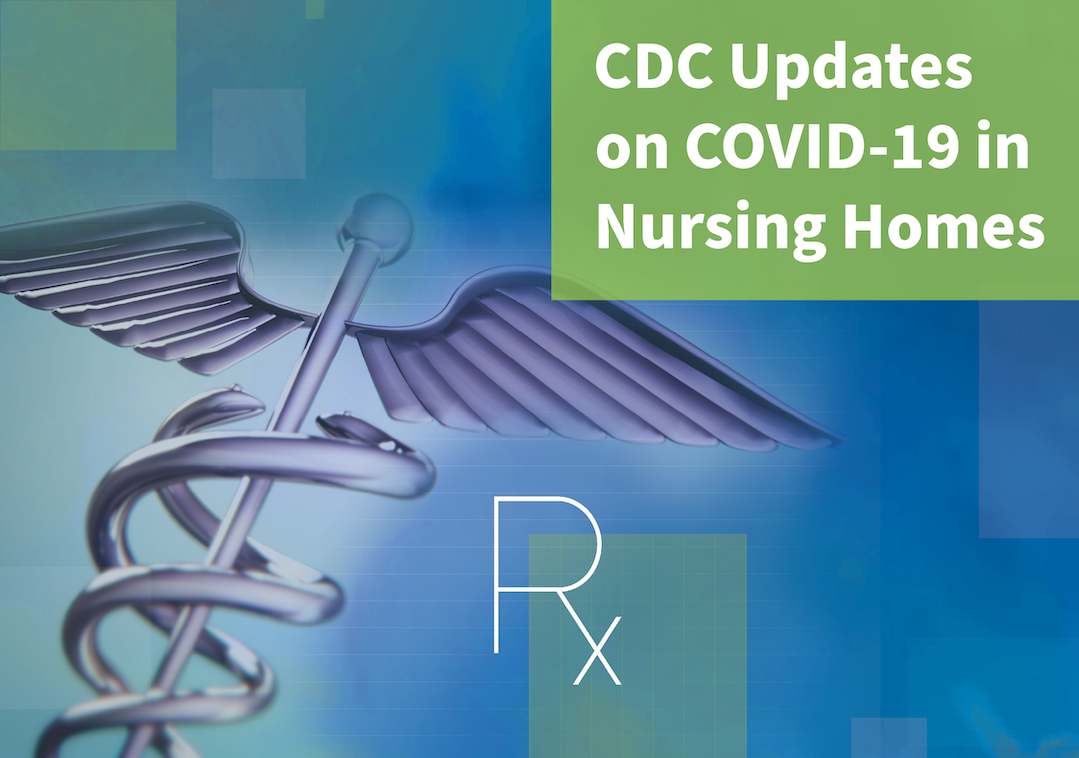 While it doesn't represent major changes, the revised guidance on preventing and controlling COVID-19 in nursing home is worth noting. As the Centers for Disease Control and Prevention (CDC) stressed, these changes consolidate and simplify existing recommendations on testing, quarantine for fully vaccinated residents, and other issues.
The updated guidance changes how nursing facilities conduct COVID-19 testing.  Facilities should now refer to the COVID-19 Data Tracker (county view) for determinations on use of source control or frequency of routine screening testing for unvaccinated staff. These decisions will be based on levels of community transmission; use of the tracker will replace the use of CMS data on county positivity rates.
Outbreak testing can now be conducted based on contact tracing. If a staff member tests positive or a new facility-onset case is identified among residents, the nursing facility should begin an outbreak investigation in which close contacts within the complex are identified. Close contact means any resident who has been within 6 feet of a COVID-positive individual for a cumulative total of 15 minutes or more over a 24-hour period or any staff member who meets the definition of a high risk exposure as outlined in Interim Guidance for Managing Healthcare Personnel with SARS-CoV-2 Infection or Exposure to SARS-CoV-2.
According to the updated guidance and recommendations, facilities should test any close contacts immediately and every 5-7 days until all test negative and 14 days have passed since the last positive test. Unvaccinated residents and staff should quarantine / be restricted from work during testing. Fully vaccinated residents and staff and residents and staff who have had COVID-19 infection in the last 90 days do not need to quarantine or be restricted from work.
If nursing facilities are unable to conduct contact tracing to identify close contacts, outbreak testing should be performed according to previous guidance, where the facility tests all residents and staff, regardless of vaccination status, on the affected unit or area. If outbreak testing of close contacts or outbreak testing on the affected unit indicate that the outbreak is not contained, testing should continue on a facility-wide basis.
At this time, there are no changes regarding guidance on visitation during outbreaks. Visits are still restricted for residents on transmission-based precautions. Outdoor visits are acceptable for residents on an affected unit when there is an outbreak, as long as these individuals haven't been identified as close contacts.
Ultimately, the CDC guidance states, "Even as nursing homes resume normal practices, they must sustain core IPC [infection prevention and control] practices and remain vigilant for SARS-CoV-2 infection among residents and HCP [healthcare personnel] in order to prevent spread and protect residents and HCP from severe infections, hospitalizations, and death."
Read more here. For updated CDC guidelines, click here. To access the COVID-19 Data Tracker, click here.