CDC Now Recommends Masking, Plus Testing After COVID Exposure, Even if Fully Vaccinated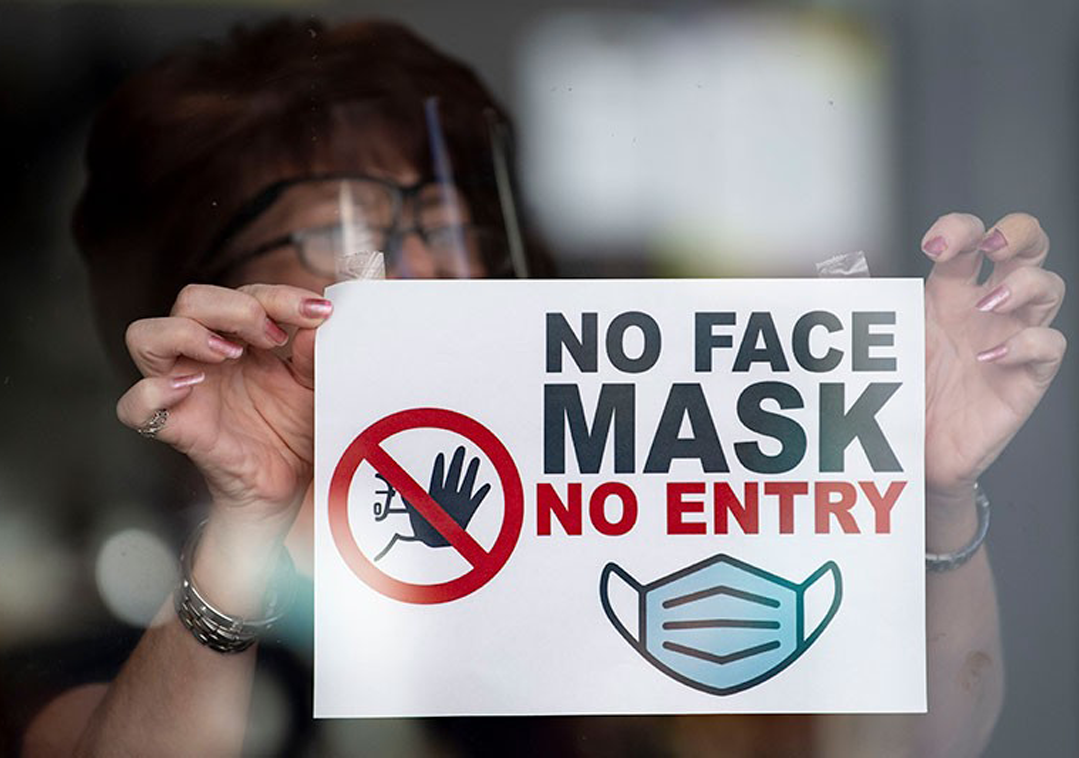 As new research and information unfolds about the COVID-19 Delta variant, the Centers for Disease Control and Prevention (CDC) and other organizations are recommending a return to protective measures such as wearing masks indoors, proactive testing, and isolation.
A new study published by the CDC on Friday showed that it doesn't matter if people are vaccinated or unvaccinated, as the variant produces similar amounts of virus in both.  The study tracked 469 Massachusetts residents who were infected in a July outbreak. About 74% had been fully vaccinated and of those, 79% reported symptoms. The researchers found evidence that viral loads – how likely someone might be to transmit the virus – were similar among 127 fully vaccinated people and 84 others who were unvaccinated, partially vaccinated, or whose vaccination status was unknown.
This study prompted the CDC to not only revise its mask guidance, but also update its testing recommendations for people who are fully vaccinated against the coronavirus. The new guidelines advise that vaccinated people be tested for the virus if they come into contact with someone with COVID-19, even if they have no symptoms. This comes in contrast to previously revised guidance.
CDC further recommends that fully vaccinated people wear masks indoors under certain circumstances and especially after exposure. Following exposure, people should be tested for the virus three to five days later. If results are positive, the infected should isolate at home for 10 days.
Although people who are fully vaccinated may still get infected with the virus, breakthrough infections tend to be milder or asymptomatic in most cases. The vaccines authorized in the United States provide strong protection against the worst outcomes such as hospitalizations and death, including those caused by the Delta variant.
The Delta variant is one of the most transmissible, aggressive variants. Early in the outbreak, an infected person may have transmitted the virus to two to three people. With Delta, that number could double or triple. The CDC also cites reports indicating the variant might cause more severe disease as well.
Masking is an important component in battling the coronavirus, but vaccination remains the best way to reduce the spread of the virus and prevent severe illness if infected.
Click here to read more.